Calendar of Birthdays

Family History

Family Stories

Don Stark History

MayStar Archives

Family Profiles

Family Cookbook

Index of Recipes

Send in your Recipes

New Recipes

Southern Recipes

HKPP Website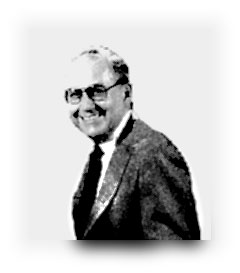 Robert L. Perry

April 19th 1930 – June 16th 1999
Robert L. Perry, 69, beloved father, grandfather, and friend returned to his Heavenly Home, June 16, 1999. Robert was born April 19, 1930 in Logan, UT to Leslie Thomas Perry and Elsie Nora Sonne Perry. He was a great man and spiritual leader. His continual smile brightened others lives, as he helped them through life's most challenging journeys. He married Belva Louise Maybee, November 17, 1955, for time and all eternity in the Logan, LDS Temple. Their love was unmatched. He followed his beloved wife to Heaven just seven weeks after she passed away. Robert graduated from Logan High School in Logan, Utah, served a LDS mission in the Great Lakes region, served in the U.S. Army near Seattle, where he met his sweetheart, Belva. He worked for Boeing for over 30 years.
Robert was widely loved and appreciated for his integrity, his great sense of humor, his strong unwavering convictions and for his loyalty to family and friends. He enjoyed working with his hands, which included gardening and building a comfortable home, where there was always room for others. He was politically active in community affairs, served with the Interfaith Council of Snohomish Co., volunteered at the Bethany Homeless Shelter, presided as Bishop of the LDS church for many years, and served in many other callings.
Surviving Robert are his children: Byron L. Perry, Bianca L. Krall, Benita L. Saatvedt, Bret L. Perry and his nine grandchildren. Also his brothers and sisters L. Tom Perry, Theodore Perry, Gay Kowallis and Mignon Perry.
Funeral Services will be held in the Everett LDS Stake Center 9509 19th Ave. SE at 1 PM Tuesday June. 22nd and friends may call prior to the service starting at 11:30 AM.
In lieu of flowers, donations can be made to the American Cancer Society at 1 (800) 227-2345 or The LDS Nauvoo Temple Fund at 3817 100th St. SE Everett, Washington 98208